Event details
On the right side of the Calendar click "I'M ATTENDING"


SITUATION

LISTEN UP, at 11:45 Russian aircraft attacked Winheim Army Base, destroying many of the Apache and Blackhawk helicopters stationed there.
Winheim is 18nm south of our airbase. While our IAD in this area is still intact, strike package was able to penetrate the airspace through the mountainous areas to the southeast.
Time now is 12:15, a massive follow-on strike is headed our way and will likely use the same ingress route. Intercept them!

GAMEPLAN

Three flights of F-16's will run intercepts, one flight will stay reserve CAP over the airbase.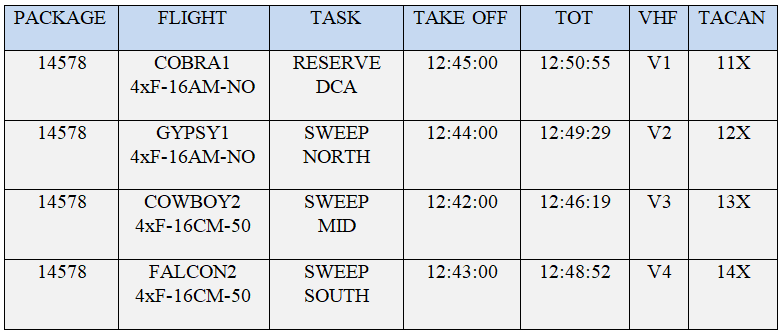 Tasking (in take off order)
COWBOY2

stay North of the FJORD

FALCON2

stay South of the FJORD

GYPSY1

cover our Northern flank, friendly units on the road (21st Armored)

COBRA1

reserve CAP at the base, catch any leakers

Max performance takeoffs. Full burn to 20k and press to intercept. Keep the enemy as far away from the base as possible.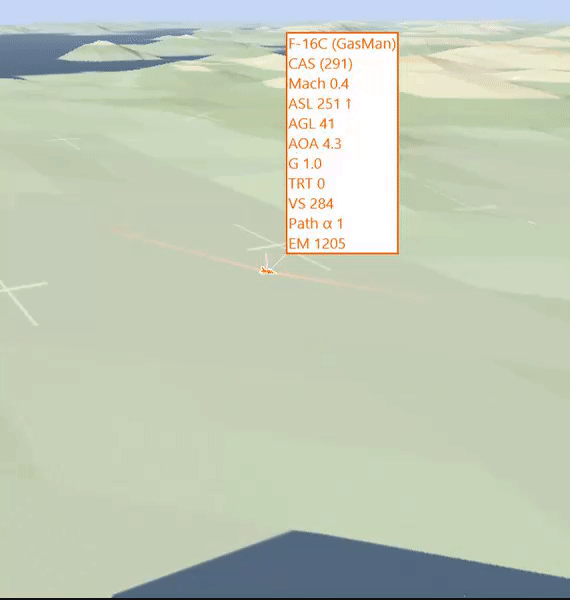 Reserve flight conserve fuel.
Drag bandits to marked air defense positions, but we must not allow leakers to get through the mountains and utilize standoff weapons.
Get low and use the mountains to defend if you have to.


THREAT ANALYSIS

MUD THREATS: SA-10 active FLOT to SE

AIR THREATS:
Multiple gorilla groups from the E/SE
30+ air contacts with vectors close to our base
Strikers: BLINDER, FULLBACK, FITTER, FROGFOOT
Escorts: FULCRUM, FLANKER

COMMS
UHF 15 - BARDUFOSS TWR
UHF 17 - PACKAGE

WEATHER
Overcast at takeoff but we are just on the edge of clear WX to the east.
VFR conditions.

http://forums.unitedoperations.net/index.php/topic/29329-uoaf-bms-session-364-saturday-2018-12-21-1900z/